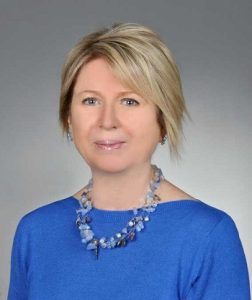 Message from the Director
University of Kyrenia, a world university in Kyrenia, in the heart of the Turkish Republic of Northern Cyprus, is a university integrated with its academic staff who are experts in their fields, who are closely acquainted with the problems of the region and the world, and its graduates working in different sectors, and intertwined with the business world.
University of Kyrenia Institute of Graduate Studies, which is of great importance for the future goals of the country and the region, trains researchers and academicians who make a difference with their quality in line with the vision of our university. We aim to provide our students with the education required by the globalization process with 2 PhD and 9 Master's programs in English and Turkish. With the awareness that knowledge is power, our institute continues its rapid development by adding new members to its staff of respected and ambitious scientists in their fields.
Our aim is to educate the leaders and scientists of the future who have internalized the philosophy of lifelong learning, who are sensitive to local and global issues, who have scientific and cultural knowledge in accordance with international standards, who can create new theoretical frameworks and put them into practice. For this purpose, it provides our students with the opportunity to develop their horizons in an interdisciplinary educational environment by specializing in their own fields.
As University of Kyrenia Institute of Graduate Studies, I believe that together with you, we will raise the bar of science to higher levels and increase innovative research, and I am happy that you will be part of an educational environment where you can develop your knowledge and skills.
I wish you all success.
Prof. Dr. Candan Özoğul
Institute of Graduate Studies Director